How to Bet on Sports
We teach you how to bet on sporting events - sports like Football, NFL, NCAA, Basketball, Baseball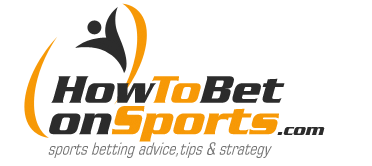 Seven Tips Turn a Profit When Betting On Sports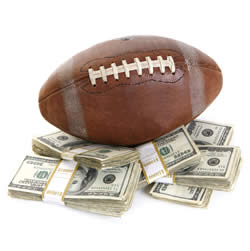 Betting on sports is a good way to make a few extra dollars but it's also possible to lose money. When you're new to sports betting, you don't want to jump in full force without first gathering some information that will increase your chances of winning. When you're careful and have a few tips to help you make good sound bets, you can bring in a few extra bucks from time to time.
Here are seven tips to help you turn a profit when betting on sports:
Before you begin placing bets, read some books. Go to your local bookstore and pick up some books that explain betting procedures, the different types of bets you can make and the odds of winning based on the type of bets you place. You can also learn about sports betting systems and strategies from books. Sports books that offer the best odds will prove to be very useful in helping you turn a profit. You can also gather this information from online.
Only bet on sports that you're familiar with and understand. If you've never watched a game of football, it wouldn't be wise to bet on a football game no matter how many books you have read. In order to make an informed decision when betting on sports you need to know what is going on at all times.
Learn all you can about the teams you plan to bet on and the players that make up the teams. This is called "handicapping" because you're using all the information you can gather about the teams to predict the outcome of the game. Using this method will help you decide if the odds are in your favor or if they're stacked against you.
Choose your online betting site or bookie if you prefer not to bet online. Betting online is more convenient but it's important to find a legitimate site that offers bonuses and a variety of betting options.
Keep your bets low. Don't go all out and bet all of your extra money at once especially if you're still in the learning process. Take it slow and spread your money around a little and the odds of winning will increase. If you lose it all in one bet, then you don't have anything to fall back on.
Bet on what appears to be a sure thing, not on high-risk bets. It's possible you might win big but the odds are against you when you take high-risk bets. For this reason, the chances of making a profit are much lower.
Start out only making simple bets like point spreads. The more complicated the bet is, the more likely it will be for you to lose especially in the beginning. After you have become an experienced bettor, you can move up to the more complicated methods.
Sports betting is never a sure thing because there are too many factors that affect the games. Things are always changing. A great team that seems to always win can lose unexpectedly. Players can have a bad day or the weather can influence the team's ability to play. Using these tips can help you turn a profit but there will be times when you will lose the bet, so be prepared when this happens.